Accessing Applications for Review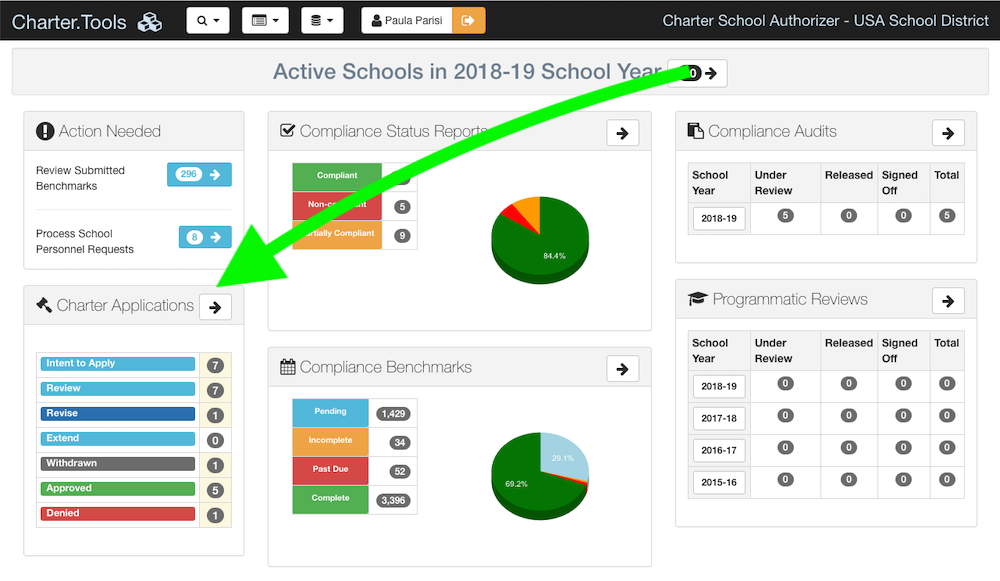 At a glance, Supervisors and Monitors can see the number of charter applications that were Withdrawn, in Review mode, in Revised mode, Approved, and Denied.
If you are a Supervisor or Monitor, click on the Charter Applications button in the upper-right-hand quadrant of the dashboard to interact with any current or archived applications.
The following is the application tool's main screen.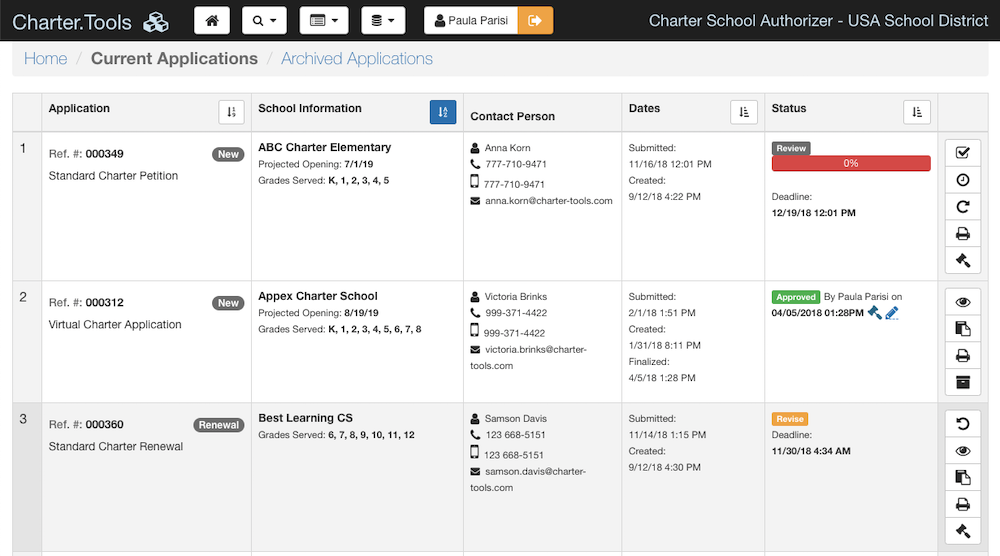 NOTE: Any user who was granted the role of Application Reviewer only (not a Supervisor or Monitor), will see this current/archived application detail screen immediately upon logging in to Charter.Tools.

All pertinent application details, such as application reference number, school information, contact person, date, and status are displayed. Additionally, a vertical toolbar of action buttons will be displayed on the right side of each application record. The availability of action buttons will vary depending on the user role and current status of the application.

Action buttons are a common feature in the Charter.Tools' user interface. When you hover your mouse above any action button, a tooltip will appear with a short caption that describes the action the button will perform.

Hover each available action button to learn about its purpose.

Click on the action button with the caption "Evaluate Application".